These four "Mosketeers" are making this unforgettable run possible! In their daily lives they work in marketing, design and sales; in their limited spare time, they are the faces of Movember Run Amsterdam.
Hendrik Nuyens
Mo Bro Motivator
Mo bro' from the early days, Hendrik is the hairy face of MoRun Amsterdam. His hero of a grandpa died from Prostate Cancer a few years ago and hence he's on a conquest to help "change the face of men's health."
In 2012 his band brainphArt wrote an awesome Movember song "Seriousity" and in 2013 he started an underground Movember Run with 2 colleagues. The MoRun has grown into a professional running event and with the 4th annual edition this year he hopes to activate 500 Mo Bros and Mo Sistas to turn the Vondelpark into a running Circus!
Bertram Welink
Mo Bro Marketing
Mo bro' Bertram is the PR and marketing dude of MoRun Amsterdam and is responsible for the marketing strategy and the writer of all our content. He believes there is not enough attention for men's health and that's why he's actively supporting Movember. His Mo-hero is Chiel Montagne, and his Mo-goal will be to grow ten percent of that moustache.
Viktor van der Riet
Mo Bro Branding
Do you like our logo and website? Viktor is our creative wizzard! He can turn any design into something fancy. We are very curious to see how he will turn his mo into something unforgettable. Viktor's Mo-hero is Freddie Mercury but he thinks he may need six months to grow a similar moustache.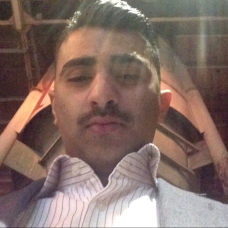 Seif Aljan
Mo Bro Volunteers
Mo bro' Seif managed to grow an amazing moustache last year, so there was no doubt that he had to join the team this year. Seif's goal is to register 30 volunteers for the MoRun. Will you help him out? Seif has many Mo hero's, but he thinks he can 'outgrow' them all within a single day.
Mo-Volunteers
How are you bro's going to organise this on your own? Quite frankly? We can't! So we are actually hoping for your support. So if you can't run, can't grow a mo, but can help out, we'd love to hear from you! Just send an email to volunteer@morun.nl and we'll contact you.