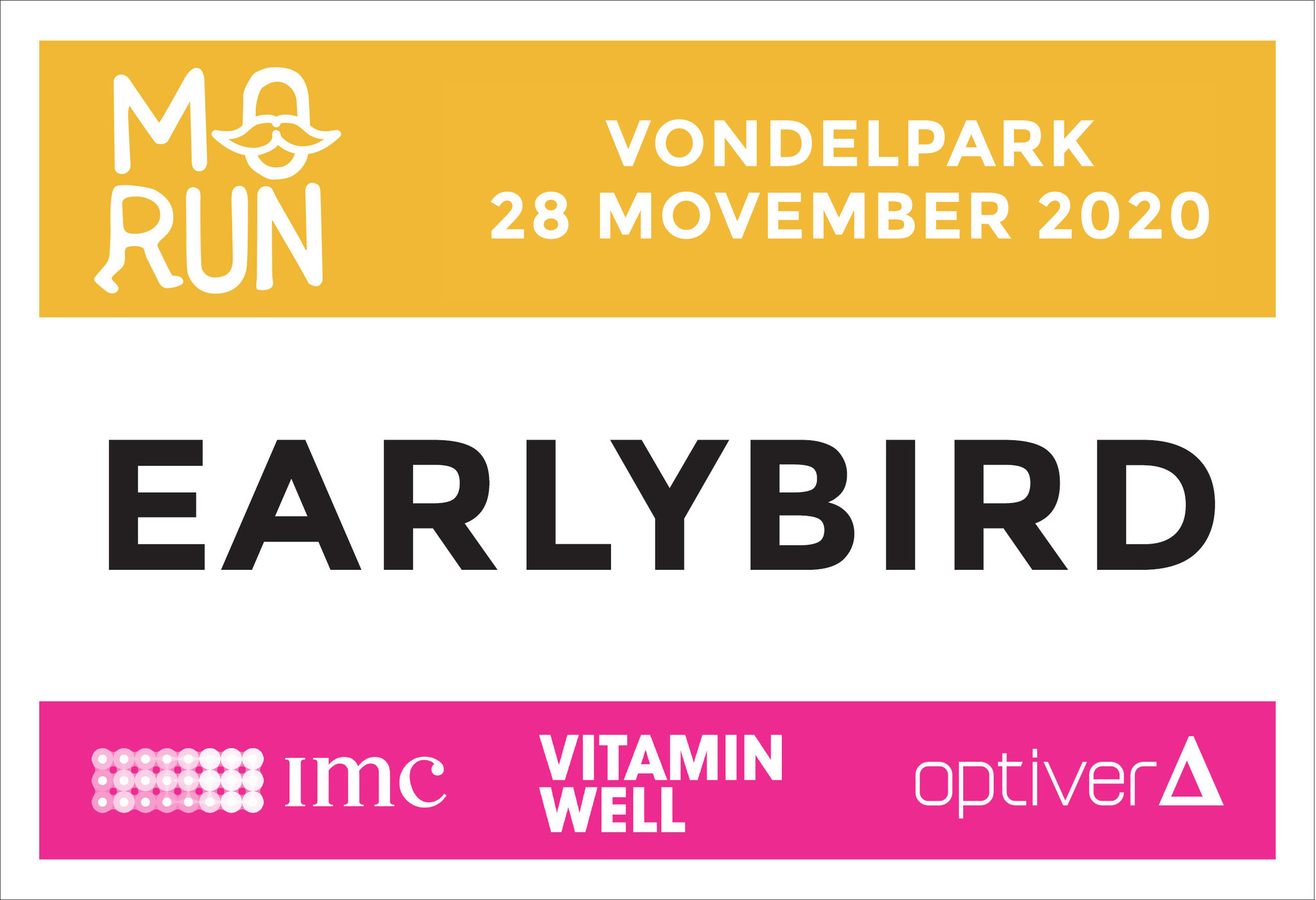 MoRun 2020 Registration* Early Bird (incl. 25% discount)
Register now as an early bird to join the MoRun on Saturday 28 Movember 2020 and get 25% discount! We will at least donate 5,00 out of every 15,00 euros directly to the Movember Foundation. 
Limited early bird tickets available so hurry!
*Entry fee includes: registration, bib numbers, organisational costs and at least a €5 donation to the Movember Foundation. All net profits will be donated to Movember; the organisation runs on volunteers and does not aim to make any profits.
Registration* Early Bird 2020