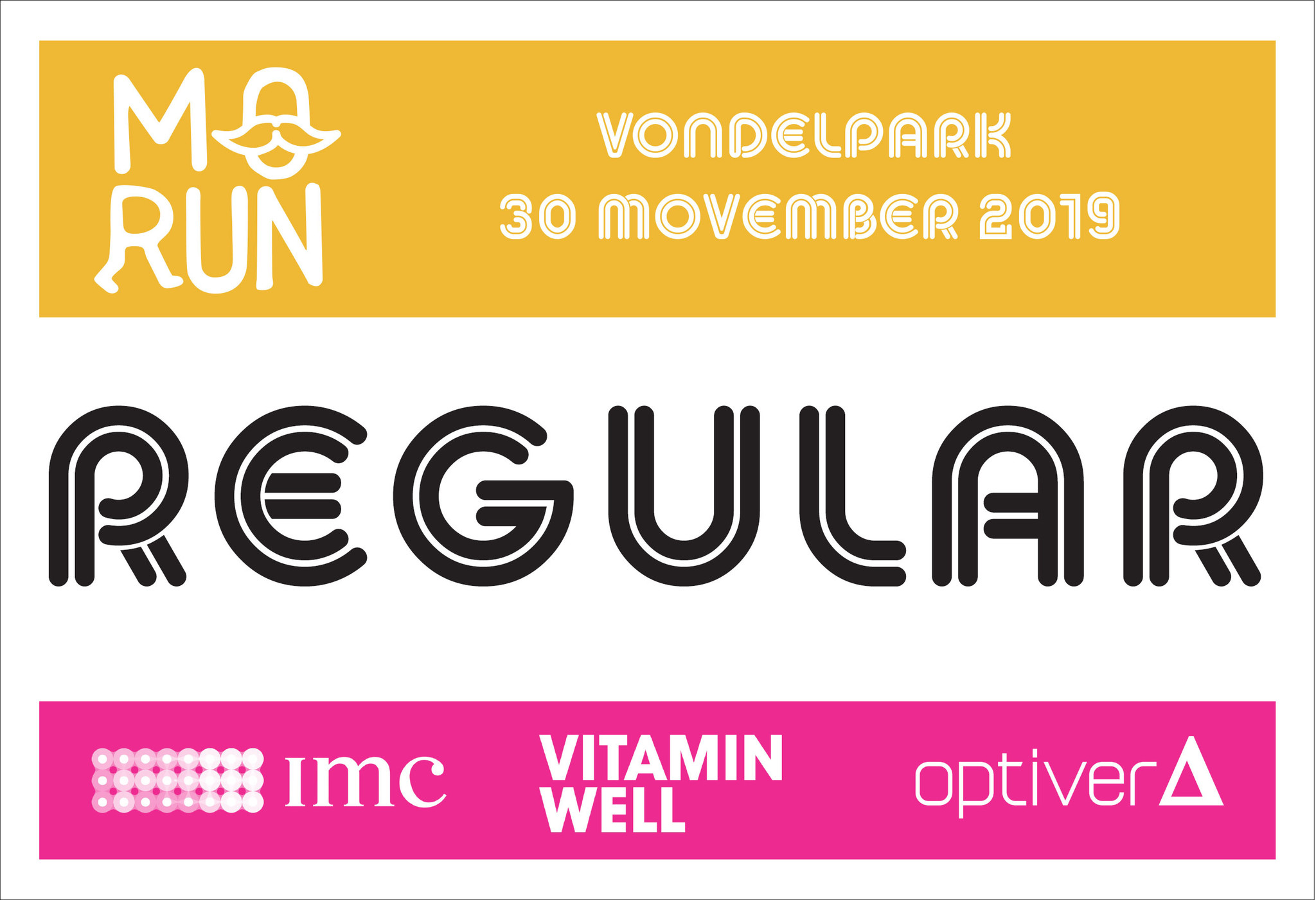 MoRun 2019 Registration* Regular
ONLINE REGISTRATION IS CLOSED!
But no worries, limited last-minute bib numbers will be available for 20,00* euros at Tennisclub Kattenlaan on Saturday 30 Movember, from 10:00-13:30. But hurry. You snooze you loose ;) Mo on! #BornToBeAlive
*Entry fee includes: registration, bib numbers, organisational costs and at least a €7,50 donation to the Movember Foundation. All net profits will be donated to Movember; the organisation runs on volunteers and does not aim to make any profits.