(Scroll down for the program..)
What is Movember all about?
Movember is an annual event in the month November involving the growing of the most sexy manly facial hair in the world; the moustache, a.k.a. the Mo! The goal of Movember is to "change the face of men's health" by raising awareness for prostate and testicular cancer, and male suicide.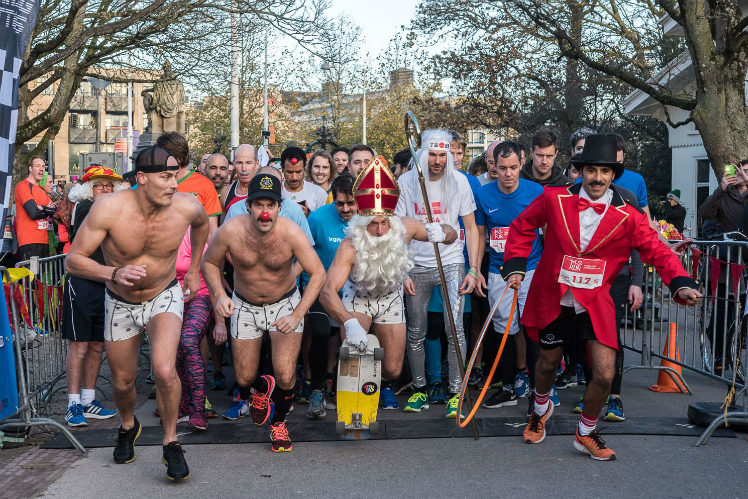 Start of the Movember Run Amsterdam in 2016
Why do you organise the Movember Run Amsterdam?
First of all, we love to run. But we equally enjoy seeing a few hundred men and women dressed up in their circus outfits and run through Amsterdam's Vondelpark. In 2013 we saw a video of Steve Prefontaine, an American middle and long distance runner who participated in the Olympics of 1972. Aside from being a great runner, Steve had an amazing moustache. So we thought: how cool would it be to see a few hundred Steve Prefontaines run through Amsterdam?
What will the event look like?
Like a hairy bunch of Mo Bros and Mo Sistas running a 5k run in Amsterdam's Vondelpark. It's not a long distance, and you can walk if you don't like running, so there can't be an excuse for not participating! The Movember Run Amsterdam (a.k.a. MoRun) is meant for men and women, with or without a (fake) moustache. We would love it if this year you dress up as your favourite pirate character though, but even that's not mandatory.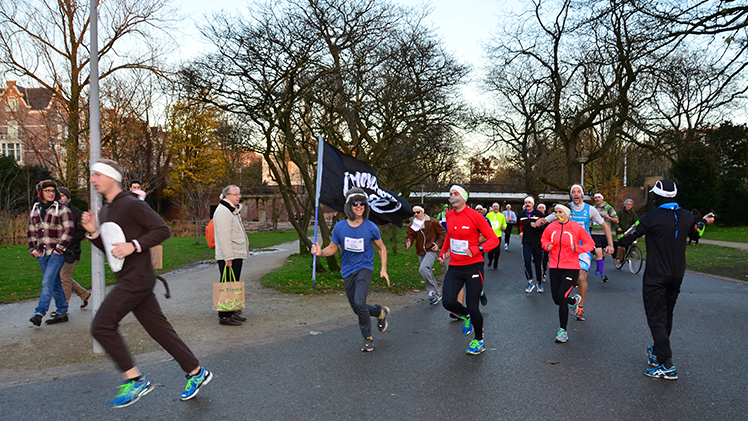 Start of the 1st Movember Run Amsterdam in 2013
Where and when will the MoRun take place?
Our 5th edition will take place at Vondelpark on Saturday November 25th 2017.
| | |
| --- | --- |
| 10:00am - 2:00pm | Bib number pickup & last min registration @ASICS Flagship Store (Stadhouderskade 23A, Amsterdam) |
| 2:00 - 2:45pm | Wardrobe open @Tennisclub Kattenlaan, Kattenlaan 13 Amsterdam |
| 2:30 - 2:45pm | Explanation running track @Tennisclub Kattenlaan, Kattenlaan 13 Amsterdam |
| 2:45 - 3:00pm | Warming up by an experienced coach @ Start/Finish |
| 3:00 - 4:00pm | Start 5th Movember Run Amsterdam |
| 4:00 - 8:00pm | Prize Ceremony & Afterparty @Tennisclub Kattenlaan |

Click here to see the interactive route on "AfstandMeten.nl".
How can I join?
Jeez, you're asking lots of questions! Just sign up on our website and wear something moustache related (we accept fake moustaches, just not fake runners/walkers).
What do I get after I've registered?
Entry fee includes: registration, bib numbers, organizational costs and at least €5 donation to the Movember Foundation (all profits go to Movember, but we have some costs, for instance for using the park).
Stop reading and register now! That's all folks, see you on Saturday November 25th!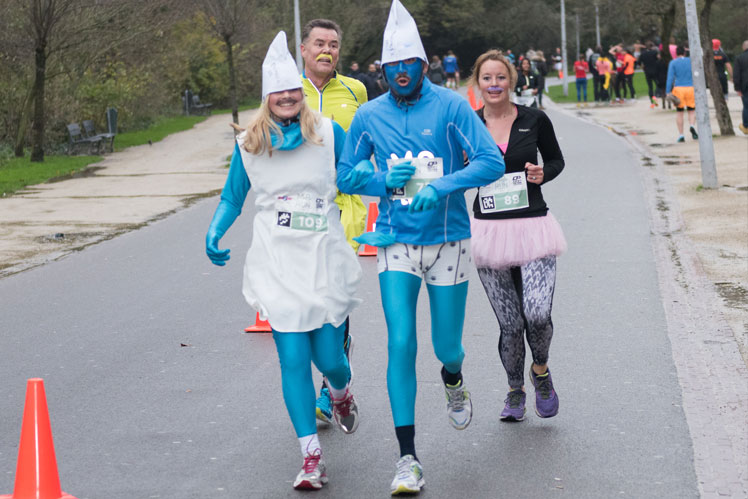 The Smorfs, Movember Run Amsterdam 2015