Laurens van Luin has been a MoBro since day one. Ever since Movember started in the Netherlands, he has played an active role for this charity. This even earned him a role as the face of Movember, showing his face all the way to Times Square. We spoke to him about the importance of Movember, both in the Netherlands and abroad.
When you type in the name 'Laurens van Luin' on the internet, you'll see a laundry list of results related to sustainable food. His company Manic Organic is also positioned as the most sustainable caterer in The Hague. After a long hospitality experience in Berlin and London - he even lived next to the Movember office - he realized that he preferred to be his own boss. That was the start of his career in sustainability. "10 years ago we were already doing what other companies have started doing recently; making the entire process more sustainable. From sustainable clothing to people management and even waste management. Our furniture was made from recycled materials and we collaborated with charities. Everything had to be sustainable," says Laurens.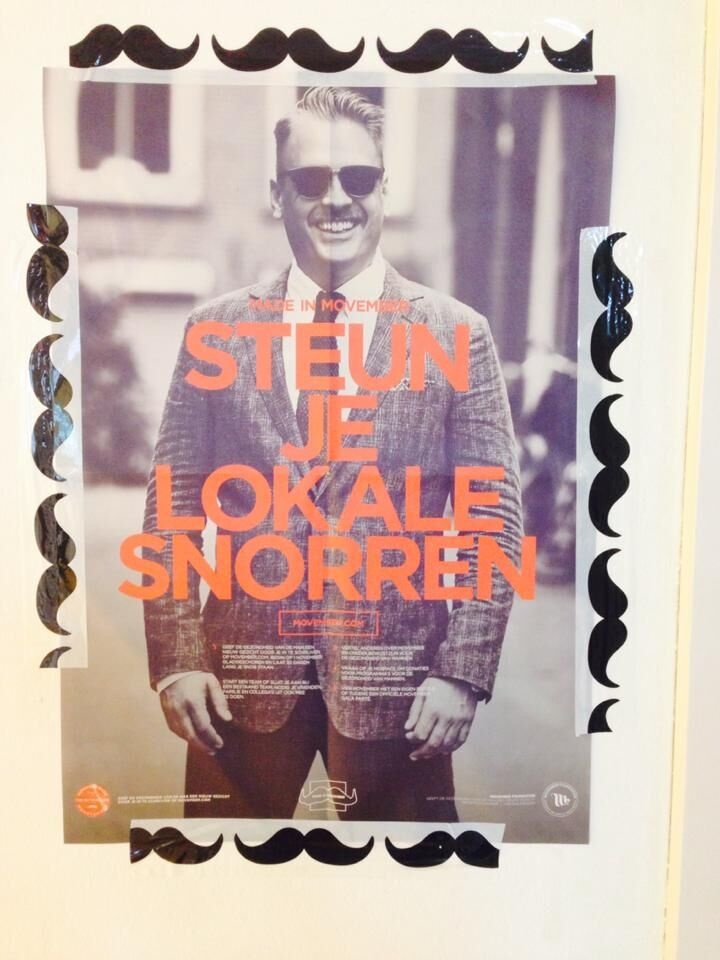 The aftermath of a disease
At the age of twenty-six, Laurens discovered that he had testicular cancer. "That was a tough blow for me, because everything happened around the same time. My girlfriend and I had broken up, so I had to look for another place to live. And then I learned that I was sick. It was very uncertain whether I could still have children. Also, the disease left its marks. I still don't have the same level of energy that I used to have, and I notice this when I'm exercising. In addition, there are also just some practical things that suddenly become more difficult. For example, it was extremely difficult to get a mortgage. At that point you've lost your innocence. You're angry and wonder why this is happening to you."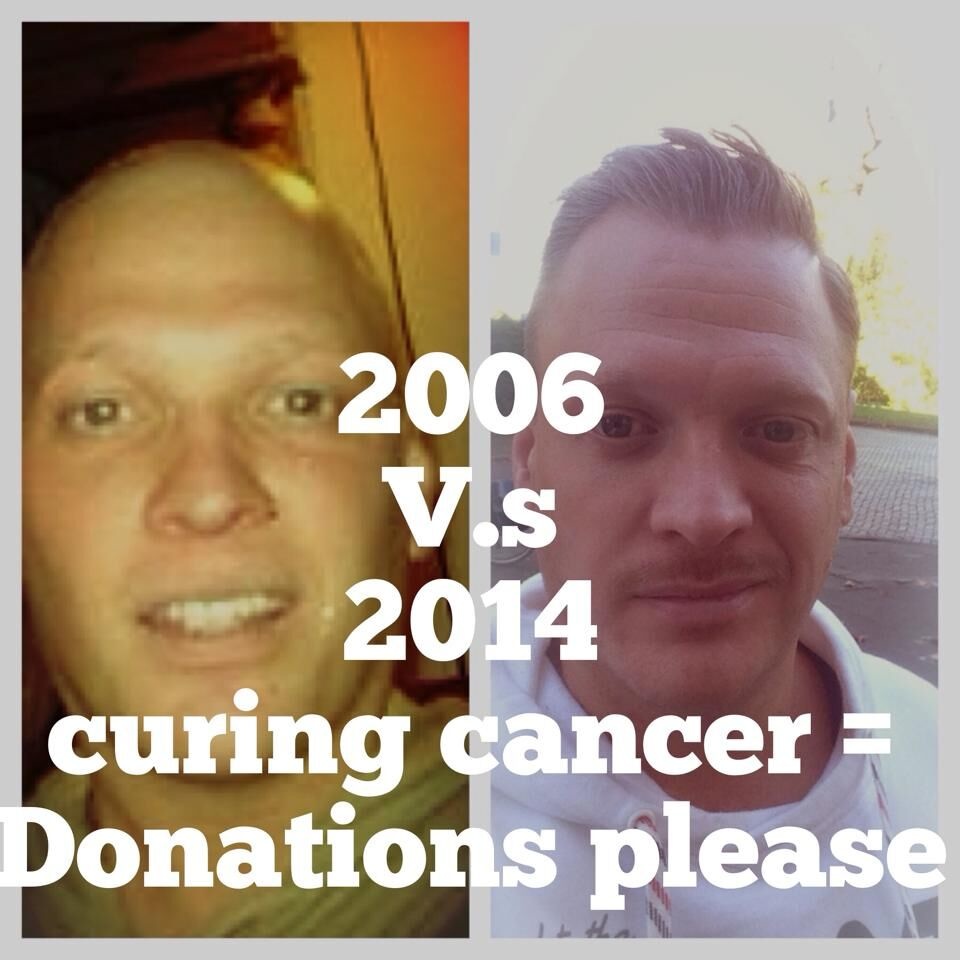 "When I look back on it now, I think that the care I received after the illness period was too little. Rehabilitation can be summed up in 3 parts: physical, mental and nutrition. If you break both your legs, there is an extensive rehabilitation process. But in the case of cancer, someone just tells you at some point, "you're better, try it again," while you actually feel very ill. Only after my third chemotherapy someone asked me if I'd consider the idea to contact a psychologist to discuss what this actually does to you."

"In any case, mental care doesn't get the right level of attention in the Netherlands, which is why it's good that Movember is now paying more attention to it. I've read that a third of all medical expenses in the Netherlands are already being spent on mental problems. It doesn't really surprise me honestly. We're on a speed train with very few deep relationships. You swipe left or right and everyone is the best version of themselves. We are much more concerned with ourselves and much less with our environment. I am genuinely concerned about that."

"Still, certainly not everything is negative about the experience I've had, because I've also had some learnings. For example, I learned that you really have to reach for your goals, such as starting your own business. I think my bar for what's scary or difficult is much higher than for other people. That sometimes works to my advantage, but sometimes also to my disadvantage, because people don't feel that I'm taking their situation seriously."
Contact with Movember
Laurens and his friends – all budding entrepreneurs – were active volunteers from the beginning. "We all had our own bucket list and created videos to talk about them. I got to know Movember in Amsterdam, where I became friends with Anthony, who had worked for Movember for a long time. For me, Movember is a month of reflection, a moment to escape the stress of everyday life and to be mindful of your health and the health of the men (and women) around you. Call it a detox of everything you absorb, the way we used to take part in fasting. It's also a month to look at everything that surrounds you and spend time with others. Sharing your misfortunes is also a way to connect. You'll gain new insights and can perhaps make a difference to someone else, which of course always feels good."



"I notice that the enthusiasm for Movember has decreased somewhat in recent years, also among my friends, and I think that's a shame. If people around you are committed to something and share a lot of energy, it's more likely that you'll participate. Energy is contagious. Now that I have a busy job and have to take care of my daughter, I notice that we all have very little time. Everyone needs to work, because otherwise you can't pay your mortgage. And if you have a family or you're responsible for raising a child, you often have too little time for other things, like volunteering. For some people, time is not the main issue, but 'needing' to grow a mustache can be daunting. Although growing a mustache is not mandatory for Movember, it starts a conversation. This playful element works particularly well for men in their late twenties and early thirties. If you can keep that group engaged, then Movember has a good future."

"In my opinion, the Movember month is a month to challenge yourself and set goals. For example; exercise three times a week, go out for dinner with a good friend you haven't seen for a long time, lose five kilos, make contact with someone with whom your relationship has gone bad ... in other words, turn the negatives into positives. If you can do that as a group, with a few of your mates, then that makes it all the more fun to do. And when you add the mustache and your common goal, the picture is complete."

Are you participating in Movember again this year? "Yes, certainly, although it will be a smaller campaign for me this year. I think it would be very nice to form a team together with all of you, because as I said, energy is contagious!"

We couldn't agree more! So here's our call to action: share your energy and invite friends, family and colleagues to the Movember Run Amsterdam on November 30th. Sign up quickly! Join us, with or without a mustache!